Storage Features
Free Move-In Truck
State-of-the-Art Cameras
Computerized Gate Access
Fully Fenced & Night Lighted
Friendly, "Customer Care," Staff
Convenient Location & Easy Access 7 Days a Week
Many sizes to fit your storage needs
RV, Car and Boat Storage Available
Easy Month-to-Month Rentals
Easy Rent & Pay Online 24/7
Moving and Packing Supplies Available
All Major Credit Cards Gladly Accepted

RV & Boat Storage
RVs, trailers, campers, boats, cars, & specialty vehicles help to create a source of entertainment, recreation, and memories for you and your family. You want a clean, affordable, safe & secure place to store your recreational vehicles, a place that will give you real peace of mind; our professional managers appreciate your concerns. At Mr. Stor-All we always strive to meet and exceed your expectations when storing your RV, trailer, camper, boat, car, or recreational/specialty vehicle. Some of Mr. Stor-All's security features include electronic gates with keypads (so that each customer has their own individual gate code to enter and exit the property) and state-of-the-art security cameras.
You can conveniently access your motorhome, trailer, camper, car, boat, or specialty vehicle from 6am to 9pm, 7 days a week. (Extended hours may be available upon approval of management) We are conveniently located close to Kennedy Meadows Camp Site and Pinecrest Lake Resort. We are just off of Hwy 108, East of Sonora, near Soulsbyville & Twain Harte. Please feel free to contact us, or come on by to take a tour of Mr. Stor-All located at 20828 Longeway Rd during our business hours 8am - 5pm, Mon-Sat, Sunday by appointment. We look forward to serving you & your recreational vehicle, trailer, camper, boat, car, or specialty vehicle needs.
Motorcycle Storage
Storing your Motorcycle
Enclosed Motorcycle Storage (Best option)
Need to store your motorcycle? You will need a minimum of a 5'x10' storage unit, with an outside door so that you can drive your motorcycle straight in. It is best practice to make sure that you take measurements of your bike before you choose your storage space so that you can be sure that the space you choose is the correct size for you. Most motorcycles will fit in a 5'x10', but you may need a 5'x15' depending on the length of your bike. Enclosed storage for your motorcycle will keep your motorcycle out of the elements, the same as a garage. Your bike will be secured with your lock, and your key.
Outdoor Motorcycle Storage
Most outdoor parking at self-storage facilities is 8ft-10ft x 20ft; unless you have more than one motorcycle, this is slightly longer than a regular parking space. These outdoor parking spaces would be ideal if your motorcycle is on a trailer, but probably more space than you'd need without a trailer. We recommend covering your motorcycle to keep it safe from the elements.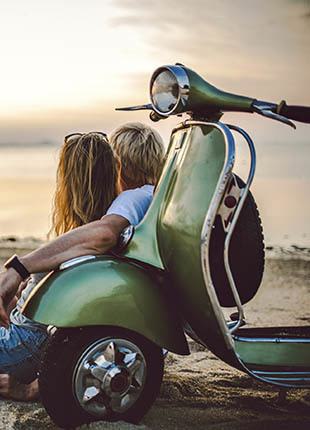 Moving Supplies
Boxes (Variety of Sizes)
Wardrobe Boxes
Bubble Wrap
Dish Packing Kits
Dust Covers
Glass Packing Kit
Mattress Bags (Twin, Full, Queen, & King)
Mover's Wrap
Packaging Tape
Packing Paper
Tape Rolls w/ Dispenser
Free Move-in Truck
Make your move-in easy with the use of our Free Moving Truck. Our truck is automatic, and surprisingly almost as easy to drive as your car. Simply reserve our free Move-in Truck, have your household or business packed and ready to go, load it up and drive comfortably to Mr. Stor-All on Longeway Rd, Sonora, and unload your contents into your storage unit, it's that simple. Please contact our friendly staff for details on our Free Moving Truck, don't wait! Our Free Move-in Truck is very popular, and is reserved on a first come first serve basis.